The Grace Place Supports:
At The Grace Place we strive to Love our Neighbors whether they live next door, in another state or across the oceans! It is our continual Mission to grow in our Outreach and Missions Ministry every year. We rejoice in being used by God to bear much good fruit for the Kingdom and in making Disciples of Jesus Christ – both here and around the world!
Tentmakers Bible Mission
Tentmakers purpose is to facilitate the planting and nurturing of independent Bible-centered churches throughout the world. TBM is dedicated to individuals and families called to the ministry of church planting and development.
In addition to Tentmakers Bible Mission The Grace Place also supports these missionaries under Tentmakers:
Nathaniel and Kara McRae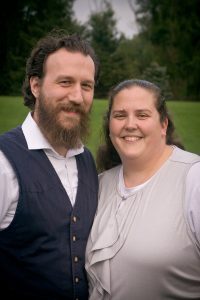 Nathaniel and Kara's vision is to support national church planters around the world by discipling and training the pastors of local churches who have had essentially no Bible training, as well as training men to become new pastors. We believe that training in areas like theology and inductive Bible study will strengthen these men in their efforts to reach their communities with the gospel. We believe that if these "faithful men" are equipped to train other faithful men who will teach others (II Tim. 2:2), the vision of planting church-planting churches can be a vibrant reality in any culture. They plan to do this by making the many resources we have available to others by adapting them to the culture and translating them into the language. By customizing biblical training materials for specific cultures and teaching them how to use them, we can equip national church planters to be effective in their home countries.
Bradley and Annie Balfour

"We are excited to serve the Lord on a church planting team in Henderson, NV. We are partnering with other Tentmakers Bible Mission missionaries to help establish East Valley Bible Church. The Las Vegas community consists of 2.2 million people. One startling statistic is that 92% of this community is un-churched. Sin City is in desperate need of churches like ours intentionally sharing the gospel.
Here is what the Lord is calling us to do: We will be partnering with Matt and Emmerie Moore and Jeff and Kiley Moore to help plant East Valley Bible Church. Specifically, we will be concentrating on the areas of evangelism and discipleship. As the Lord provides opportunities, I will also be preaching and teaching the Word. We are thankful for this opportunity to serve in this capacity. Lord willing in the months and years to come, God will establish a vibrant church that will be a shining light intentionally reaching its community."
UIM Interational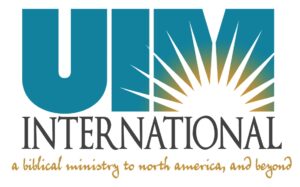 Originally known as United Indian Missions, Inc., UIM International was founded to establish biblically-based indigenous churches among Native Americans in the southwest U. S. in 1956. Today, UIM ministries are reaching nearly 35 tribal groups in Canada, the U. S., and Mexico as well as Mexican nationals and Spanish-speaking groups within various parts of the U.S.
UIM's objective is Gospel-centered and Bible-based churches, self-governing, self-supporting, and self-propagating bodies of Christ established and strengthened with national leadership. Our most recent national church ministry began in 2015, in the country of Cuba.
The Grace Place Supports the ministry in Cuba.
The Grace Place Local Outreach:

The Hope Pregnancy Care Center – Soon to be "The Well"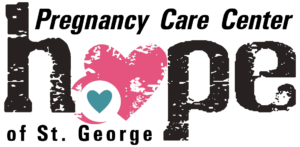 The Hope Chest
The Center
Christian Motorcyclists Association
Supports:
Open Doors Ministry
Open Doors serves persecuted Christians in more than 60 countries, worldwide. For more than 60 years, we've stood with persecuted believers, providing whatever it takes to stand for Jesus—no matter what.
FOR MORE THAN 60 YEARS, OPEN DOORS HAS WORKED TOWARD ONE SIMPLE GOAL:
Strengthening Christians wherever they're in danger for their faith in Jesus.
The Jesus Film
Hospital and Shut In Visitation: When YOU hear of, or know of, someone in need and who wants / needs a visit…we need someone to GO! The church family needs to rely on each other in order to reach out and make sure the needs are known. The Grace Place is seeking willing leaders in our family to Head this Ministry.
Love Your Neighbor
Meal Delivery and Caring for those in Need is just part of who we are and what we do. Again, we need to rely on each other to make sure needs are known and that you are available to help serve in this capacity.
OTHER GREAT MINISTRIES
Arise Rwanda Ministries, Boneza, Rwanda – International Ministry




Arise Rwanda is dedicated to transforming the Boneza, Rwanda community through education, clean water, healthcare, Pastoral outreach, and community development programs.
The Gideons: DISCIPLES OF ALL NATIONS
Like The Grace Place, The Gideon's are comprised a body of believers dedicated to making the Word of God available to everyone and, together by partnering with the local church, they are reaching souls for Christ.
The Gideons International is the result of a meeting between two men who wished to band commercial travelers together for evangelism. What began in 1908 as an Association of Christian businessmen placing Bibles in hotel rooms has evolved into an expanding mission to provide Scriptures to all people in nearly every facet of life. Today, we have taken more than 2 billion Scriptures in more than 95 languages to 200 countries, territories, and possessions across the globe.
Because The Gideon's exist to be an advocate for the lost, to bring them the saving knowledge of the Word through not only placing and distributing Scriptures, but also through personal witnessing and by associating together for service; The Grace Place invites members to assist in supporting them. As a united force for the Gospel, The Gideon's remain rooted in tradition, but they operate under the firm belief that anyone can be a valuable asset to this invaluable cause. They provide many opportunities to partner with them through either prayer or financial support. Join us, and let's help the Gideon's spread the Good News of Jesus Christ
Operation Christmas Child, Samaritan's Purse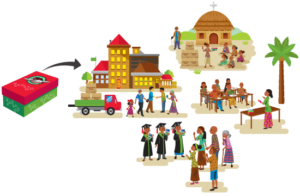 The Grace Place partners with this Global Ministry to bring the joy and celebration of Jesus' birth to impoverished children all around the world! The Amazing Journey of a Shoebox Gift Begins with You and Results in Evangelism, Discipleship, and Multiplication. From children to seniors, people pack shoebox gifts each year to bless children in need around the world. Parents often use the project to teach their kids about giving.